Seasonal Pests to Look Out for Throughout the Year
Have you recently found that, while the weather is noticeably heating up or cooling down, your home has come under siege by pests? Certain types of pests can become more prevalent during their respective peak seasons. Learning about which species Vancouver pest control companies deal with more regularly at particular times of the year can help you to better defend your home year-round.
Here are the pests that can become overwhelmingly numerous during each of the various seasons:
Spring Pests
While spring is known for its blooming flowers and spells of rain, its warmer weather can also draw out a variety of pesky house pests. Since reproduction rates peak for many species during this season, it is common to see a large variety of pests emerge all at once. Common peak species include moths, bees, ticks, and certain types of termites. Pervasive non-peak species include spiders, mosquitoes, earwigs, ants, wasps, cockroaches, fleas, and houseflies.
Summer Pests
The warm embrace of summer also represents the most biologically active time of the year. Thanks to the warmer, more humid weather, you will notice a huge increase in insect life. So while this could be your favourite season weather-wise, you also have to keep in mind that it's the majority of pests' favourite season as well! Species that peak in the summer include ants, houseflies, mosquitoes, bed bugs, earwigs, cockroaches, millipedes, crickets, fleas, and wasps. You will also see moths, bees, and ticks to a lesser degree.
Fall Pests
Fortunately, many insect pests start to subside when the weather gets colder; however, the brisk fall temperatures bring a host of new problems to watch out for. These months are your last chance to seal up any possible entry points your house may have before certain pests come to hibernate. While many of the summer insects will still appear from time to time in the early months, you can also expect spiders, beetles, and an increase in bees. You could also start to notice a spike in rodent population.
Winter Pests
Those frost-bitten months of winter are a time when many pests decide to take refuge in your home for good (or at least until the weather warms up!). T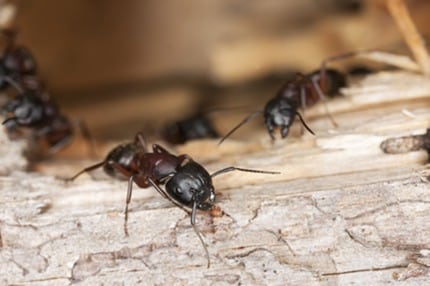 his applies primarily to vermin of the rat and mouse variety. If you can keep the pests out throughout the fall or clear them out during the winter, your house could be immaculate until spring. Expect a nominal increase in rodents as well as some cockroaches, fleas, and silverfish during the winter months.
Now that you know which pests to look out for during each given season, you can better prepare your house throughout the year and get your pest situation under control for good. It is important to keep in mind that some species could be active year-round; these unrelenting species include rodents, spiders, skunks, racoons, and the dreaded house centipede. Remember that each species' peak time can differ greatly depending on the overall weather, your house, and your house's surrounding environment!
If you ever feel like pests are taking over your Vancouver residence to the point where things seem futile, be sure to look into hiring a local exterminator sooner rather than later.
Our Pest Control
GUARANTEE