Best Pest Control in Vancouver Is at Your Service
Have pests made your house or a business facility a mess? Unfortunately, the conventional pest control measures are, at times, more hazardous than the pest themselves. However, whatever your problem is in Vancouver regarding pests, we have the right answer for you; that is, you need the expertise of one of the safest and most eco-friendly pest control services in Vancouver. We have over twenty-five (25) years in dealing with pests. No matter whether they infest a household or a business place, you can call one of the most reliable pest control exterminators in the Vancouver area.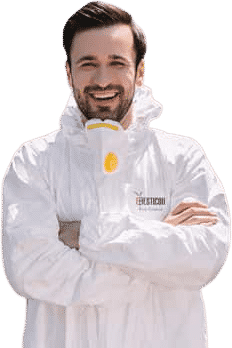 State-of-the-Art
Methods For Pest Control in Vancouver
We utilize the most recent and effective pest extermination methods to get rid of pests. Our expert pest control technicians utilize ultra-heat handling and health-friendly chemicals to exterminate the pests, such as bed bugs, fleas, wasps, and crickets, with triumph and lasting results. We make sure that no traces of pests get left in your home or a business place while offering you the perfect solution, as one of the foremost pest control services in Vancouver.
Why Can You Trust Our
Pest Control Exterminators In Vancouver
The insects and small animals invading your property can be the last thing that may come to your mind. However, if too many pests invade your property, it usually becomes an arduous task to get rid of the pests. Moreover, once insects get inside a home or business place, it never remains a child's play to eradicate them. You cannot effectively control the pest invasion in Vancouver unless you call the pest control service.
Pesticon Canada has been providing the splendid and the most efficient solutions for pest control in Vancouver. Our customers have shown full faith in us; thus, they have given us '5 Star Rating', and they have also aided us in achieving an 'A+ Rating' from 'the Better Business Bureau'.
Pesticon Canada is a licensed pest control service offering the right solution to its customers for more than two decades. Our pest control exterminators care about the customers and offer 100% satisfactory services to them.
What Can Our Pest Control Technicians Do for You?
Pesticon Canada delivers the best pest control services in Vancouver that is, backed by our six (6) months guarantee. Once you hire us for pest control, we shall pay a visit to your property free of any charge. If we uncover that the pest problem persists in your property, we shall use the pest extermination methods to take care of the pests, because your satisfaction remains our number 1 priority.
PEST CONTROL SERVICES IN VANCOUVER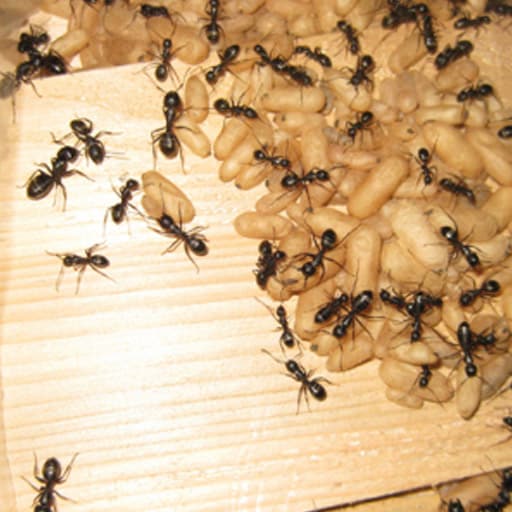 YOU CAN TRUST PESTICON PEST CONTROL CANADA
FOR ANT CONTROL IN VANCOUVER
Ants look like fascinating creatures to the eyes, but they can also swiftly become unwanted pests once they find their ways into your homes and business places. They are smart, and their keen sense of attraction to food brings them very close to humans, which is where the problem instigates. Ants are hard to get rid of with DIY (Do It Yourself) methods, because you cannot get to the root of the problem to exterminate ants. Pesticon Canada is a pest control service in Vancouver that you can trust to eradicate the ants from your home or a business place. We can remove ants from your property with environmental-friendly chemicals.
YOU CAN TRUST PESTICON PEST CONTROL CANADA
FOR COCKROACH EXTERMINATION IN VANCOUVER
Of course, there are 4,600 species of cockroaches throughout the world, and only four (4) of those species cause trouble for homeowners and business owners in Vancouver, including American, Oriental, German, and Asian Cockroaches.
These disturbing creatures prefer gathering in warm habitats found in the buildings and homes across the Vancouver areas. Cockroaches are nigh-time crawlers; thus, they often go unnoticed. Their feces have chemicals to attract other pests. As a homeowner or a business owner, you always feel the need for pest control service in Vancouver. So if you see any signs of cockroaches on your property, you should immediately take the help of our pest control experts.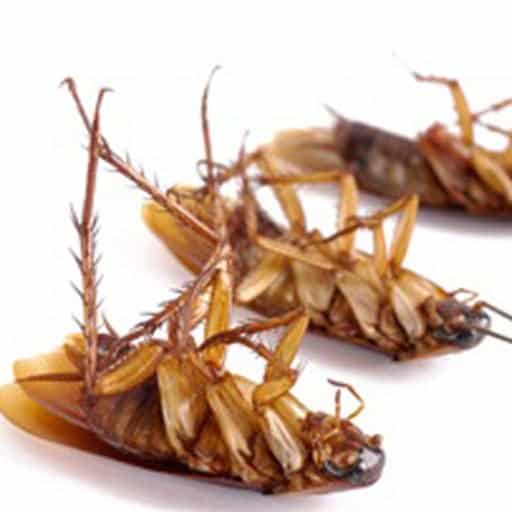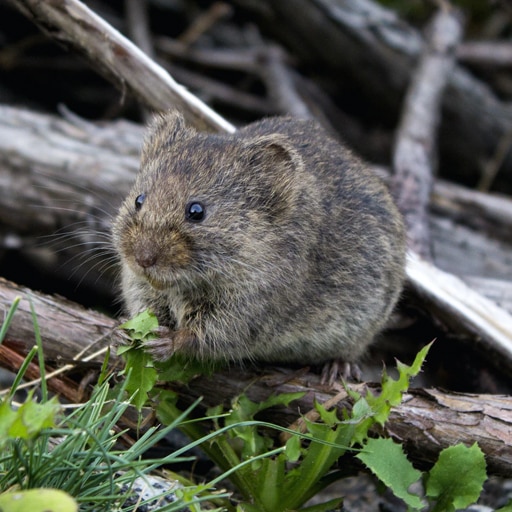 YOU CAN TRUST PESTICON PEST CONTROL CANADA
FOR RODENT CONTROL IN VANCOUVER
It's common to see mice, rats, and other rodents infesting the properties in Vancouver. The mice prefer living around humans to get access to food quickly, so mice control becomes a matter of concern that needs the attention of homeowners and business owners in Vancouver. The dark and less often visited areas are usually the locations that mice and rats choose to flourish.
The mice's problem is that they contain a variety of hazardous viruses, including Hantavirus, Hemorrhagic fever, Lassa fever, and others that can be transferred to humans through contact with contaminated food or with them; thus, mice control seems very important to humans residing in the Vancouver region.
The majority of Vancouver citizens think that the mousetraps can resolve their rodent infestation problems; however, they fail most of the time. Thus, we recommend you make the most of our reliable pest control services in Vancouver today to get rid of the rodents from your properties once and for all.
YOU CAN TRUST PESTICON PEST CONTROL CANADA
FOR WASP CONTROL IN VANCOUVER
The majority of Canadians have issues with wasps, bees, or hornets making their nests in and around Vancouver citizens' properties. You may probably be disturbed owing to the threats that these dangerous and aggressive pests can cause. Pesticon Canada is an expert at wasp nest removal in the Vancouver region.
We have all the required resources and tools to get rid of wasps and their nests from your property. The best thing about our pest control experts is that they charge reasonable fees so that anyone can afford our cost for wasp removal. If you desperately need someone for wasp removal in Vancouver, you can always trust our pest control service.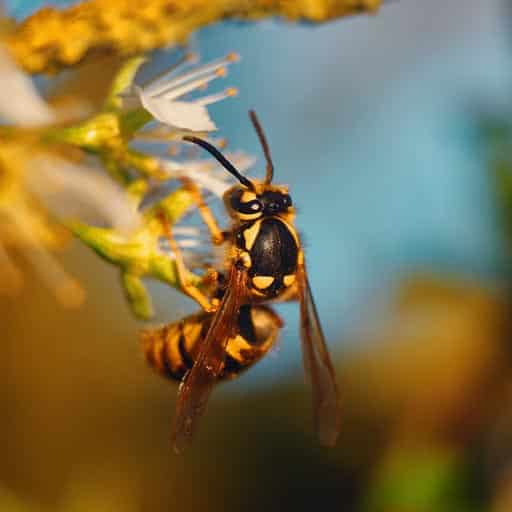 YOU CAN TRUST PESTICON PEST CONTROL CANADA
FOR BED BUGS CONTROL IN VANCOUVER
When it comes to bed bugs in homes or business places, the situation becomes the worst for humans. Why? Because bed bugs prefer feeding on humans and may bite pets, such as dogs, cats, and birds. You may presumably be distressed owing to the threats that these dangerous and hostile pests can cause. Pesticon Canada is an expert at bed bugs removal from Vancouver.
We have all the available resources and tools to get rid of the scary insects, bed bugs. If you urgently need someone for bed bugs control, you can always trust us for that.
Pesticon is the best pest control service I have ever used. They were able to get rid of my bed bug problem in less than two weeks, which is amazing! Their customer service is also top notch, which made it easy for me to book an appointment when I first contacted them. They did such a good job that I even recommended them to my neighbors!
Jamal Cline
2 weeks ago
I'm a regular customer of your pest control services and I can't thank you enough for the great job you did on my home. I've been using Pesticon since last year and I always feel safe in my house. The place is always clean and smelling fresh. You guys are doing an amazing job!
Luke Austin
2 weeks ago
Great service! We bought a new house and the realtor recommended to us to go with Pesticon. They came and did a very thorough inspection. They took care of our numerous insect problems while they were here. The crews were professional, courteous, and cleaned everything up after they left. Thank you so much!!
fred Fred
3 weeks ago
Just wanted to let you know that we're very pleased with the way Pest Control Services has treated us. We've been dealing with cockroaches for a while now, and have tried many different companies. They were the only ones who could actually get rid of them. We've used them for several months now, and they're still working away on our problem! It's great to know that there are still people out there who care about their customers' satisfaction. I will definitely be using your services again in the future if necessary.
Mauro Betancourt
a week ago
I'm very happy to have Pest Control service. I think that this company is really helpful and I would recommend it to others. The technicians are friendly and very good at what they do. They always come on time, they are very professional and they treat my home like their own home. I never had any problem with them, they always work hard to solve the problem. My home is always clean after they leave, which is great! You can trust them 100% and if you ever have a problem with your pest control service don't worry about it because I know that everything will be ok!
Michelle Stewart
2 weeks ago
What to do if you find a mouse in your house
Bed Bugs are hard to kill - Here's why
CALL US NOW TO REMOVE PESTS
Our Expert Pest Control Technicians serve Vancouver and the surrounding area with same day or next day service. If you're having a pest or wildlife control issue, please contact us for a free quote.